Dennis Brown To Receive Award 'Order of Distinction' 10/17/2011
10/17/2011 by Stan Smith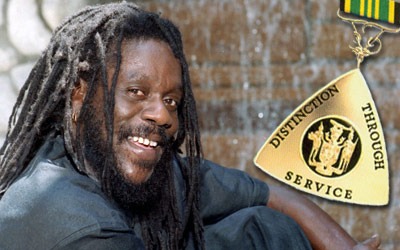 "Everybody saw him as a touchstone when it came to how a reggae song was sung effectively. And he grew up and was steeped in the song of the day" - Dermott Hussey-XM/Sirius satellite radio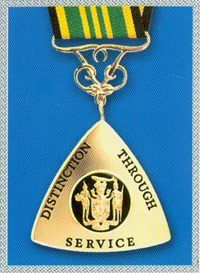 The government of Jamaica will finally honor the late Dennis Brown, the 'Crown Prince of Reggae' for his outstanding achievements and contribution to the development of Jamaican music. The posthumous national award, the Order of Distinction; O.D.Commander Class is bestowed on citizens of Jamaica who have rendered outstanding and important service to Jamaica in their field. This prestigious honor will be conferred on Dennis Brown by the Government of Jamaica on National Hero's day in Kingston Jamaica on Oct. 17, 2011. He was one of the greatest exponents of reggae music arguably it's most charismatic and best loved exponent. He was. As a journalist who was a friend and one who's written at least six articles since 2000 advocating that Dennis Brown be given a national recognition, I am pleased.


What made Dennis Brown so important and special?
Dennis Brown, arguably the most prolific hit-maker in reggae history. D. Brown, as he was affectionately it has been reported that it was Bob Marley that dubbed Dennis "The Crown Prince of Reggae," referring to Brown as his favorite singer." Brown, a child prodigy who grew as the 'Boy Wonder' to become a 'Teen Sensation', who sold out concerts in Europe, Asia, Africa, Japan, the Caribbean, Central, South and North America. He established his reputation as a pioneer architect of Reggae music as the 'Crown Prince of Reggae' along with to Bob Marley, 3rd World, Burning Spear and Peter Tosh.

The King of Reggae Bob Marley is the 'Lyric Poet of Rebellion' and as such his contribution has made him reggae's Classical Troubadour. While the Black Prince of Reggae, Peter Tosh is the music most ideologically militant exponent. Dennis Brown as the 'Crown Prince of Reggae' with musical career that spanned 30 years, as a stylist, Brown is arguably the chief architect of reggae music' uniquely genre defining vocal style Brown defined and perfected the soul of reggae singing. Song writer/ producer Mikey Bennett describes Brown as "the reggae singer's, singer' and Third World's 'Ibo' Cooper calls him reggae music's 'ultimate stylist.'

Dennis Brown vocals had both the authority and assuredness from his first recordings "No Man is an Island" and "Lip of wine." Musicologist Dermot Hussey noted "Dennis Brown established prowess from a tender age, and was definitive as result. He was thoroughly grounded in the classic song of the day international songs…which he admitted…he preferred to sing. With that kind of apprenticeship he could sing anything." Cooper notes Brown could sing anything from what was considered dinner music, a Burt Bacharach standard, 'Wichita Linesman' to his original 'Revolution' hardcore roots reggae. His range covered a wide gamut." Producer Clement 'Coxsone' Dodd, the father of Jamaican music referred to Brown "god's gift to the world' because of his ability to just about "anything you gave him well."

His was a phenomenally huge voice with an unbelievable vibrato like cured smoked honey but with an edge. With its slow tremello, almost perfect tone and timing had the ability to make any song sound right on time. Its originality and uniqueness in sound epitomizes what a reggae singer is all about. He brought the Jamaican style to a song.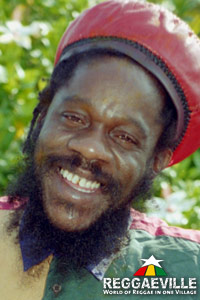 Dennis Brown is the most influential stylist of his generation and he influenced generations of reggae singers. For his generation, Brown's vocal style was a hallmark and the bridge between generations of reggae singers. The great singers of the Ska and Rock Steady era in the the 1950s to 60's laid the foundation of modern Jamaican music and dominated the Jamaica's music landscape.


Despite the fact that he loved R&B and was obviously influenced by the genre, Brown told this writer that When I asked him in1988 at the Ritz in New York City who was the single most the single greatest influence on his chosen style of singing was, he replied "Delroy Wilson". Delroy Wilson, like Brown, was child prodigy is al Ska and Rock Steady legend. As a young singer Brown said he was impressed with Wilson's phrasing and slurring and he practiced to sound like him. .

Songwriter/producer Mickey Bennett who produced two albums with Brown, describes this link as "that rhythmic quality to his voice, the smoothness with which he dominated the (reggae) rhythm track, making every song he sung sound like a Dennis Brown song" and as such his vocals "the perfect bridge between the dominant American Rhythm & Blues and Jamaican singing.' … (That) if extracted from Jamaican music, would still, have Jamaican singers probably sounding like American R&B singers."

The uniqueness of his singing style was in its origins and how it evolved. His tone and inflexion was Jamaican, but it was how he delivered a song that made it great. His inimitable, yet distinctive vocal style, with its unique mastery, that had both attitude and charisma which he was able to deliver, both on record and in live performance made him the definitive male voice of his time. Dennis Brown soulful voice transmitted the incredible charisma of his personality.

Dennis Brown was also the link to the future because his style was equally appealing young Jamaican singers. His vocal style, was the most influential to emerge, it shape and defined, what successful singers, in reggae, imitated to achieve success. With Dennis Brown aspiring new vocalists in the late 70's and 80's had one of their own as their primary influence. Willie Lindo who produced one Brown's finest local albums "Inseparable" noted that "every singer who came after Dennis Brown regardless of their pitch wanted to sound like Dennis Brown." As one of the chief architect of reggae music vocal styling Brown is, by far the most influential singer of his generation with regard to his ability to shape the generation of singers who came after him.

The generation of singers that emerge after Dennis Brown such as Sanchez, (describes Dennis' impact on him as "Big") Luciano, Frankie Paul, Ritchie Stevens, Prince Malachi, Everton Blender, George Nooks, Bushman or Maxi Priest- who went on achieved the kind of international commercial success that eluded Brown - all took a page from his stylebook. Maxi Priest acknowledged Brown's influence on him as a singer when asked by Soul Train host Don Cornelius who was his greatest influence; he answered unequivocally "Dennis Brown". Dennis Brown influence also extended to '80s'dancehall singers like Cocoa Tea, Tenor Saw, the late Keith 'Nitty Gritty 'Archibald, (who I use to listen to swat Dennis' songs daily in August Town) and sing-jays like Pinchers, Anthony Red Rose and King Kong to name a few.

To them Dennis Brown's vocal style, was the most influential to emerge, it shape and defined, what successful singers, in reggae, imitated to achieve success. He was the sound of urban Jamaica the perfect blend of street slang intonations and perfect diction. He sounded like what the coolest Jamaican in the world would sound like what the iriest Rasta man should sound like and what the most sincere lover should. Ritchie Stevens whose career Dennis inspired told this writer, "Dennis Brown was not only a singer, but he helped carve out that corner stone of Jamaican music. Dennis Brown was the standard for Jamaica music."

Because of his sterling international stage presence, as a live performer, he garnered millions of fans around the world. His live shows were tour-de force performances and his career was filled with many great performances. Wherever he graced a stage, he was awesome and left behind many memorable performances. Two of his most significant career defining performances was the Montreaux Jazz Festival in Switzerland in 1979 and his electrifying performance at Reggae Sunsplash, at Crystal Palace in London 1983. On these classical vocal performances the audience was left feeling that the particular songs could never be done better by anyone, they got this "moment in time feeling" and were better for having experienced it.

Michael 'Ibo' Cooper leader of the Third World band and lecturer at the Edna Manley school of Arts eloquently summed up Dennis' importance to the world of music " Dennis Brown made his mark on music…his music will have an impact on generations to come the way Beethoven had an impact on Europe and Fela had an impact on Africa. When the future comes Dennis will be one of the greatest names in music as a whole." Brown was also aware of his contribution to Jamaica music; he noted "I think I played an important part in establishing the music globally."

"Let Me Be The One"
Brown's Album Nominated For the Reggae Grammy…Posthumously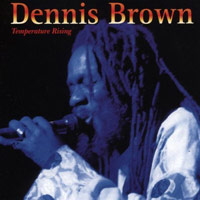 Throughout his musical career Dennis Brown was nominated twice for the Reggae Grammy Award. Like Bob Marley and Maxi Priest Dennis Brown has never won a Grammy Award. Brown received his first Grammy nomination in 1994 for his album "Temperature Rising" on HeartBeat records. In 2000 he received his second nomination posthumously for "Let Me Be the One" on VP Records. This writer had the honor of writing the liner notes "Let Me Be the One".

As a sign of his importance dignitaries led by then Prime Minister P.J. Patterson and the opposition party leaders Mr. Edward Seaga of Jamaica Labor Party and Mr. Bruce Golding National Democratic Movement attended his funeral at the national arena. The PJ Patterson government gave Dennis Brown an unofficial burial at the National Heroes Circle in the National Heroes Park. National Heroes Circle is the burial site of Jamaica's National Heroes including Marcus Garvey, Morant Bay rebellion leader Paul Bogle and revolutionary Maroon leader Nanny. The recognition of Dennis Brown great contribution promised by Prime Minister PJ Patterson promised that a national honor was to be bestowed on Dennis Brown. Eleven years later is now being awarded, it is long overdue.

Like Marley, Dennis Brown continues receive more international recognition posthumously. He has the distinction of being the greatest Jamaican singer to never 'hit the big time' during in his musical career. During his lifetime his only international hit was 'Money in My Pocket' which entered the BBC top twenty charts. His 1982 pop reggae album "Love Has Found Its Way," on A&M Records, peaked at No. 36 on the Billboard R&B Album chart, and the single "Love Has Found Its Way" peaked at No. 42 on the Billboard R&B Singles chart in 1982. Brown's latest release "The Crown Prince of Reggae: Singles 1972 to 1985," a compilation published by VP Records, debuted Dec. 3, 2010, at No. 10 on the Billboard Magazine Reggae album chart. This is Brown's second album charting on Billboard.

The Jamaica government follows international success of rapper Nas and Damian Marley's 2010, released Brown's "Land of Promise," from their collaboration album, "Distant Relatives." Originally produced by British reggae band Aswad in the 1980's it has reignited interest in Brown's music.

In 2010, 11 years after his passing Brown's music also began to chart on iTunes and Amazon. On Amazon in April three songs charted at No. 1 with "Love and Hate," No. 3 with "Milk and Honey" and No. 4 with "Bless Me Jah." On iTunes, Brown's signature concert opening tune," "Love and Hate' charted at No. 3. While Amazon is fourth most dominant online music store in the United States, iTunes is the dominant online music store in the United States. More importantly, digital sales account for one-third of global music sales, according to the International Federation of the Phonographic Industry (IFPI) Digital Report 2010-

New York Times music critic Ben Ratliff in 2010, described Brown "as one of the greatest singers of the last half century. In April 2010, National Public Radio (NPR), the U.S. equivalent of the BBC in the United Kingdom, listed Brown among its 50 Great Voices.


Dennis Brown's guitar on display in The Vault in London's Hyde Park corner
Hard Rock Café, the home of rock n roll legends has now embraced reggae music and its Crown Prince, Dennis Emanuel Brown. Memorabilia from Brown are now on permanent display at Hard Rock Cafés in three major cities around the world: Hollywood/USA, London/England and Sydney/Australia.

From his first hit song "No Man Is an Island" in 1968 to his last hit song "Stop Fighting (so early in the morning) in 1988 the rich musical legacy of Dennis Brown is a testament to his gift as an artist and the music genre he helped pioneer.